The green buckwheat is so tasty, so healthy and the recipes are so easy to make…
The Green Buckwheat Can Reduce Cholesterol
Buckwheat protein is a whole protein, containing all 8 essential amino acids, especially lysine, throne, and tryptophan.
It is also rich in iron, zinc, selenium, and gluten-free. 
In addition, buckwheat also contains bioflavonoids called Rutin and Quercetin.
Rutin helps to prevent high blood pressure and is a strong pain reliever. 
Quercetin is a strong antioxidant and anti-inflammatory.
 Moreover, Quercetin is known to reduce cholesterol and blood pressure.
On the grocery shelves, you may find two kinds of buckwheat: green and brown.
The green is the natural form and the brown is roasted,
I prefer using green buckwheat since it is more natural and doesn't have a strong aroma as the brown one.
You can make salty or sweet recipes with the base given in these recipes.
So let's start …
Green Buckwheat Pancakes
A perfect healthy dish for breakfast due to the green buckwheat high fiber content, which helps with the feeling of satiety over time and balances blood sugar levels.
Ingredients (for 8 small pancakes):
1 cup of green buckwheat, soaked in plenty of water overnight
1/2 teaspoon of baking powder
1/2 teaspoon of cinnamon powder
3 tablespoon dates or maple syrup
A handful of grounded almonds and walnuts
A little oil for frying, preferably coconut oil
Preparation:
Drain the buckwheat from the water, transfer to a food processor, and grind well until a solid and sticky paste is obtained.
Add a tablespoon of dates syrup, cinnamon, and baking powder, and mix well (if the paste is very sticky, you can dilute with water or soy milk).
Heat a pan with a little oil.
Spoon out of the mixture, and fry for 3-2 minutes on each side until browned.
Continue with the other pancakes (the smaller the pan, the higher the pancakes will come out).
Bon appetite!
Green Buckwheat Tortilla
Ingredients
1 cup of green buckwheat, soaked in plenty of water overnight
1 cup of the soaking water
1/2 teaspoon baking powder
1/2 teaspoon of thin salt
1/3 bunch of coriander leaves and stems
a handful of basil leaves
Preparation:
Put the buckwheat into a blender.
Pour water just to cover the buckwheat height.
Add the remaining ingredients.
Grind for a smooth, even batter.
The batter should be in close proximity to a pancake batter.
Heat a good non-stick skillet over medium-high heat, without oil.
Using a metal ladle, pour one ladle out of the batter and immediately spread it with the back of the ladle in circles all over the pan, into a thin, solid layer.
If the pan is hot enough – you should hear a burning sound as soon as the batter touches the pan. That means the pan is at the right temperature.
After 2-3 minutes, bubbles will form, the batter stabilizes, and the ends of the tortilla begin to rise.
Flip the tortilla on the other side for another minute.
Take it out of the pan.
Repeat with the remaining batter.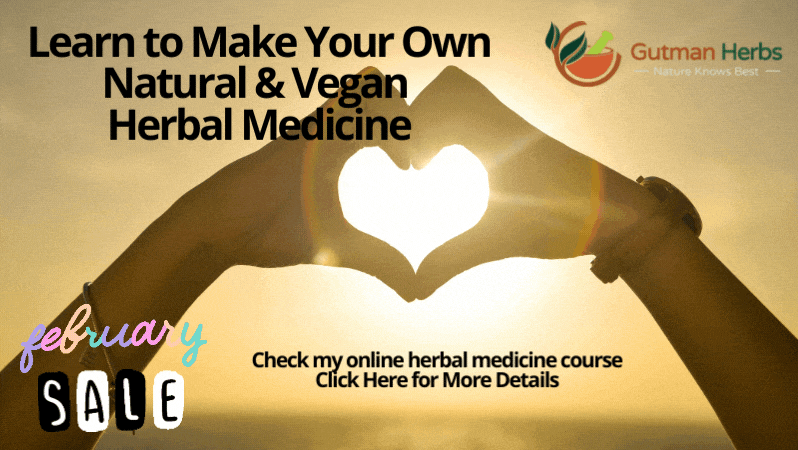 Fill with spreads that love, avocado, vegetables, rolls, and eats.
Healthy Green Buckwheat Bread Recipe
Ingredients for 2 loaves of bread:
500 grams of green buckwheat, not roasted
320 ml (1 and 1/3 cups) of water
1 flat teaspoon dry yeast – optional
2 tablespoons silan or maple
1 teaspoon flat salt
1/2 teaspoon dried thyme / rosemary/ oregano leaves – optional
3/4 cup additions that you like – sunflower seeds / pumpkin seeds / sesame seeds / nuts / cranberries / dried tomatoes
Preparation:
Put the buckwheat in a large bowl and cover with plenty of water.
At least 5 cm water above the buckwheat.
Let it soak up the fluids and soften overnight or for 6-8 hours.
Drain the buckwheat from the water and transfer it to a blender.
Add 1/3 cups of new water (not the ones you just poured) and grind for 2 minutes until it forms a solid sticky blend.
Add the remaining ingredients and mix well.
Transfer to the well-oiled baking pan, preferably with baking paper inside, and cover with a towel or plastic wrap.
Let it rest for an hour at room temperature.
Before baking, sprinkle over a little of the addition you choose.
For example, sunflower, sesame seeds, or pumpkin seeds.
Bake in a pre-heated oven at 175 degrees celsius for an hour to an hour and quarter,
then remove the baking paper, and bake for another 10 minutes.
Wait until the bread is completely cold, and not a minute before, and only then slice it.
Otherwise, you will get a doughy texture inside.
Green Buckwheat and Vegetable Healthy Stew Recipe
Ingredients
2 cups of buckwheat
2 tablespoons olive oil
1/2 sliced ​​Champignon mushroom basket
1 large chopped onion
2 crushed garlic cloves
1 chopped red pepper
1 grated carrot in coarse grater
2 large tomatoes cut into cubes
4 cups of boiling water
Spices: salt, black pepper, cumin, paprika, oregano to taste
A quarter cup of chopped parsley
Preparation:
Heat the oil in a large saucepan and add the vegetables in the following order: onion, garlic, pepper mushrooms, carrots, tomatoes.
Steam about ten minutes while stirring with a wooden spoon and adding the spices.
Rinse the buckwheat with warm water, add to the pot, and steam for a few more minutes.
Add four cups of boiling water.
Bring to a boil and lower the fire.
Cover and cook for about half an hour. Garnish with parsley and serve hot.
Enjoy and Bon appetite! 🙂