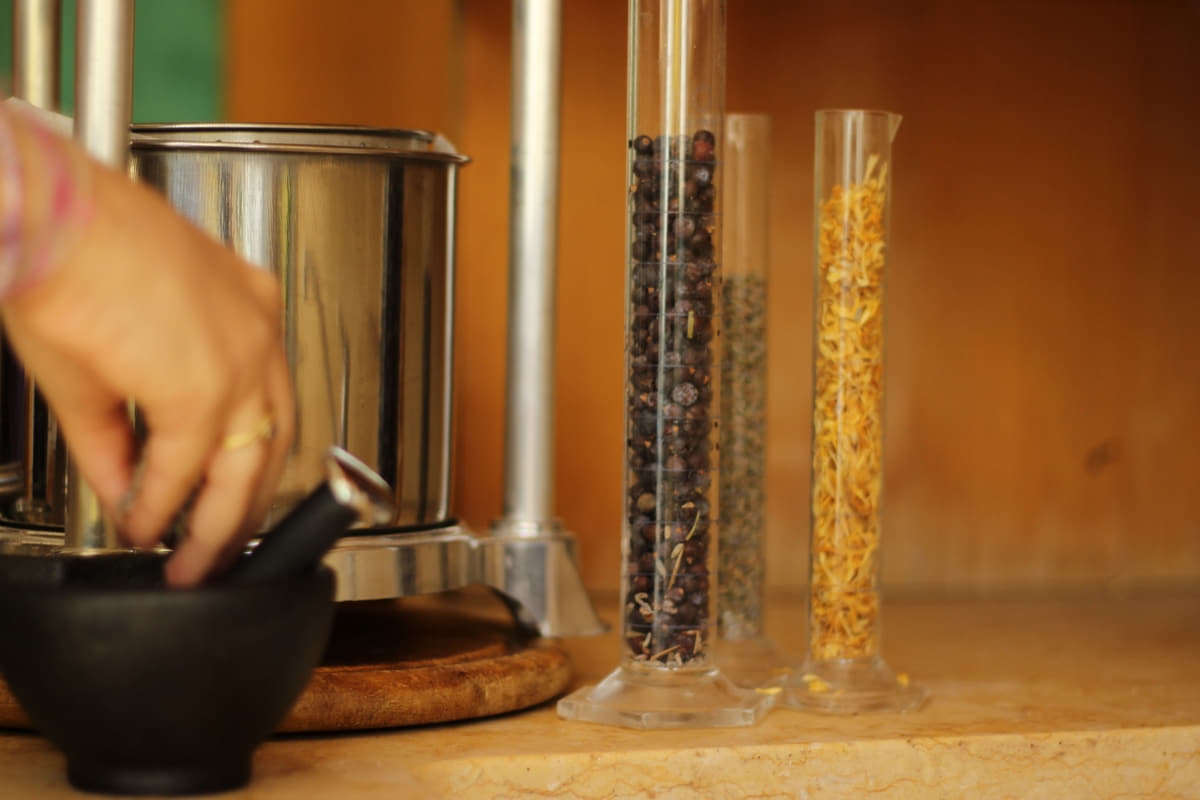 Natural & Vegan Pharmacy Using Herbalism and Aromatherapy
Because Nature Knows Best…
For more details about the course, prices and special offers
Click here
Enroll once to get lifetime access to all videos
About The Herbalism Course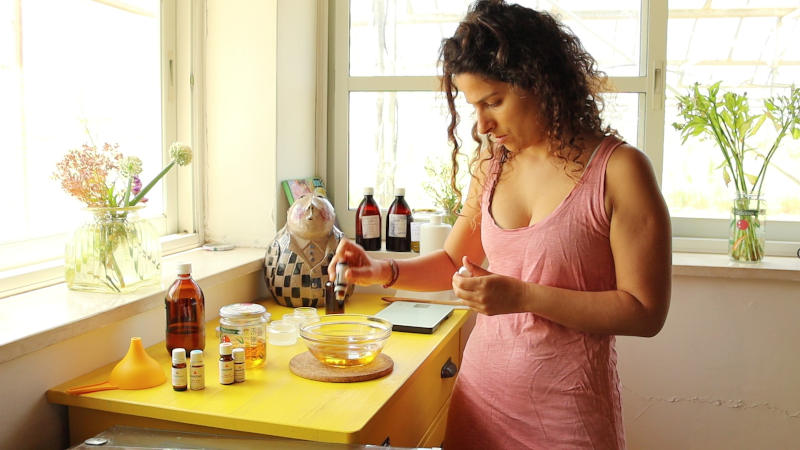 During the Herbalism Course you will learn about the rich world of medicinal herbs,
and you'll also collect many recipes of natural formulations,
which will benefit yourself and your loved ones.
The Herbalism Course Content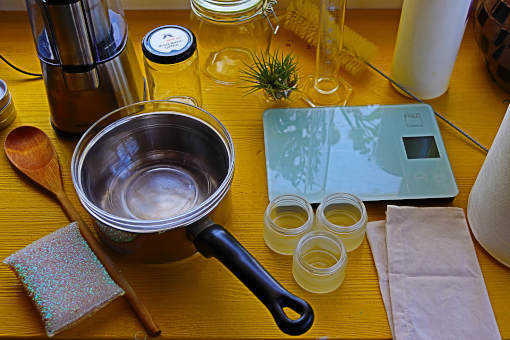 The history of Herbalism, which is medicinal plants.
Herb's special properties and the way they can improve our health.
Different extraction methods and the differences between them.
Water based infusions and decoctions methods, tinctures, carrier oils and infused oils.
Essential oils and their special properties.
How to use herbs in a wise and responsible manner, considering the different conditions in which you shouldn't use some of them.
What You'll Learn in The Natural Medicine Course?
We'll learn about the raw ingredients that we work with and their significance.
How to make infused lavender oil that later on in the course will be used as a basis for our ointments.
We'll also learn how to make vegan ointments: We'll prepare a lavender first aid ointment, an ointment for muscle ache, and one to strengthen the immune and respiratory systems.
In addition, you'll get many recipes to practice the different methods you learn in this course.
Explore various herbs and learn about the way they can treat different medical conditions.
Learn about water based infusions and decoctions methods, tinctures, carrier oils and infused oils.
Concoct different pure natural powerful vegan ointments.
Infuse organic oils made of various herbs.
Acquire many recipes to practice the different methods you'll learn in this course.
Understand Herbalism and it's professional medical terms.
Amplify your senses with different essential oils and their unique qualities.
Create a natural first aid kit for yourself and your loved ones.
What is Natural Medicine Pharmacy?
When was the last time you actually read the pamphlet that comes with the medications you take?
Have you ever noticed that the side effects are often more severe than the condition that you took the meds for in the first place?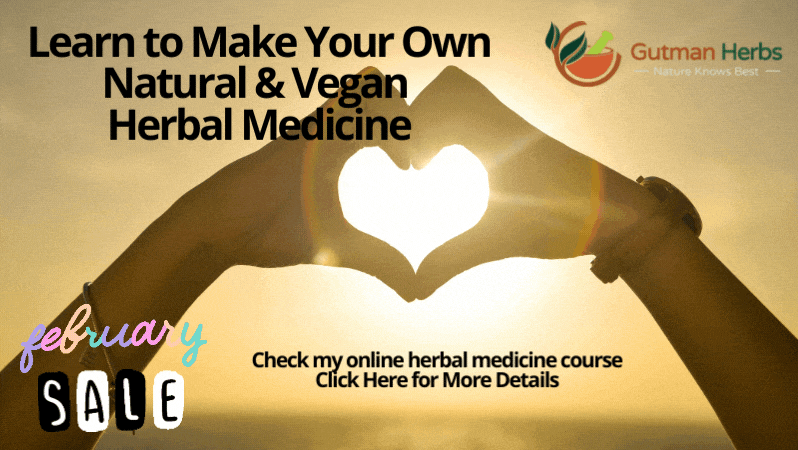 Natural pharmacy is a completely natural remedy,
Therefore it is used with 100% natural ingredients.
Without any chemicals, synthetic or preservative ingredients,
that are harmful to our bodies.
The world of plants and herbs is a rich, ancient and full of wisdom,
it has been here long before modern medicine .
Natural medicine sees the human being as a whole and takes into account his mental, emotional, spiritual and physical state and finds a remedy accordingly.
Who is the Herbalism Course for:
Anyone who is curious about Herbalism, Aromatherapy and Natural Pharmacy
Anyone who wishes to make natural and vegan herbal medicine,
without chemicals or products that were tested on animals
We will learn everything in an experiential and professional way.
This course is suitable for anyone, without the need of prior knowledge,
or any special equipment.
In addition, the remedies that we will learn to concoct during this course
are completely natural, vegan and with no products that have been tested on animals.
While you yourself prepare them with my guidance from all natural ingredients,
Are there any course requirements or prerequisites?
The techniques I'll be teaching during this course are simple and suitable for anyone with equipment that we all have in our kitchens.
I'm inviting you to join me on my course,
that will give you all the basics you need to know in this field and much more.