Acne can appear at any age but is mostly associated with adolescence.
In this post, you'll find useful natural remedies for acne, that you can easily make at home.
What Causes Acne
The main reason to look for acne remedies is a desire to treat the unflattering look.
But sometimes the wounds can also be irritating, itchy and even painful and these are other reasons to treat them.
Some of the causes of acne are:
Radical hormonal changes.
Accumulation of dirt may cause clogged pores, thus lead to acne.
Bacterial accumulation in the skin pores.
Dry skin cells clog the pores, preventing them from breathing and excreting waste, which causes the formation of acne.
Basic Rules for Treating Acne
Maintaining Hygiene and Drinking Water
In the case of acne, it is necessary to maintain hygiene.
Do not pop the wounds and it is important to clean the face gently, using home remedies for acne.
Clean the face twice a day, but make sure not to overdo it with rinsing and also don't dry the skin excessively.
The biggest mistake of boys and girls who have acne is that they often wash their faces which actually dries the face and causes the skin to produce more fat.
Drinking water is very important to preserve the skin.
Drink plenty of water to treat acne and prevent further sores.
Treatment for Acne According to Chinese Medicine
According to Chinese medicine, you should avoid eating greasy, spicy fried, or oily foods to prevent acne.
These types of foods cause internal heat and toxicity, which causes acne.
On the contrary, eating plenty of vegetables such as cucumbers, bitter melon, mushrooms, radishes, celery, tomatoes, green peppers, tofu, watermelon, and pears, helps the body get rid of its excess heat.
Don't Use Make-Up
Make-up should be avoided, especially while there are pimples on the skin.
Certainly do not go to bed with make-up on the face.
The makeup clogs the skin and therefore makes it difficult for the area to heal.
Using make-up should be reduced as much as possible.
Allergies and Toxins May Cause Acne
Acne may be caused by an allergic reaction to certain foods such as milk, eggs, pineapple, banana, strawberry, or mango.
Try to find out if this is your case.
It is essential to maintain proper bowel function and to avoid constipation So that the body dissolves toxins.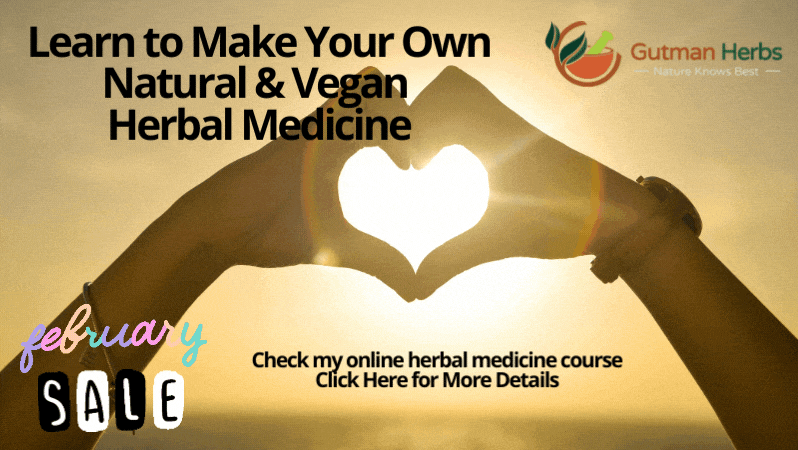 Home Remedies for Treating Acne
Aloe Vera
Slice fresh aloe vera, rub and massage the pimples twice a day.
If an allergic reaction develops, stop using this mask.
Fresh Lemon Juice and Rose Water
Take one lemon and squeeze it.
Apply the lemon juice on the acne sores and leave it for 20 minutes.
Then rinse the face with lukewarm water.
If the face itches, rinse the face even if the 20 minutes have not passed!

Washing the face with lemon and rose water can also be very effective in treating acne.
All you have to do is mix the rose water and the lemon juice, then apply on the face.
Leave it on the face for two minutes and then remove using a cotton ball dipped in warm water (not too hot).
Myrtle Leaves
Myrtle can support the healing of skin irritations.
Dry the myrtle leaves, crush them, and mix with olive oil.
Spread the mixture on the skin.
You can also infuse the dried myrtle leaves in boiled water, let it cool, strain, and drink the liquid.
Turmeric Home Remedies for Acne
The turmeric plant has anti-inflammatory properties,
it is also rich in antioxidants, vitamins, and minerals.
It can support the healing of various skin diseases.

You can drink a glass of water mixed with half a tablespoon of turmeric,
or enrich the food with the turmeric.

Soak a cotton ball or gauze in the turmeric liquid, and place it on the affected area.

A mixture of turmeric powder with ground coriander and lime juice on the affected area should be very as a remedy for curing acne.
Basil Leaves Infusion
Infuse 2-3 teaspoons of basil leaves in a cup of boiling water.
Let the infusion cool and rinse the affected area at least once a day,
to soothe the redness of the skin.
Fresh Garlic Cloves
Garlic is known for its ability to purify the blood in the body.
Rub a clove of garlic on the affected area several times a day.
You may also eat 3 fresh cloves of garlic a day.

You can also take garlic in capsules for those who want to avoid the smell of garlic.
More Home Remedies for the Treatment of Acne
Grind a few tablets of vitamin B6 to a powder and mix with water until a paste is obtained.
Apply the paste on the acne and leave it for 40 minutes.
Papaya contains enzymes that turn this fruit into a useful natural remedy that fights free radicals, which are harmful to our skin.
Apply fresh ground papaya on the skin to help cure acne.
Apple cider vinegar is a known cure for acne.
Apply apple cider vinegar on pimples for quick healing.
Boil oats in water, let it cool and use it as a beauty mask.
Leave for 10 minutes and rinse.
Drink fresh carrot juice or fresh cucumber juice.
Also, cucumber pulp smeared on the affected area for about 15-20 minutes each day will help cure acne.
Calendula is great for treating skin conditions, you can easily make a natural and vegan calendula ointment, using tools you have in your kitchen.