Migraines, menopause, chemotherapy, pregnancy, anesthesia, and depression are some of the causes of short-term memory loss.
Discover the natural techniques and foods that will improve your memory.
Causes of Memory Failures
Don't panic! memory failure can be fixed.
But before we'll discuss the ways to improve memory, let's see what are the reasons for memory loss.

Here is a list of some of the reasons that may cause embarrassing memory failures:
High blood pressure
Vitamin B12
Hypothyroidism
Stress
Medication
Menopause
Depression
Arthritis or asthma medications
Epilepsy
Anesthesia
Chemotherapy
Long flights
Alcohol 
Take Care of Your Chronic Illness
People who suffer from a chronic illness tend to miss important pieces of information due to the medications they are taking regularly.
Examples for such illnesses are blood pressure, asthma, depression, diabetes, high cholesterol, thyroid, and more.

Do not neglect your disease! take it seriously, treat it as required, and check the type of medicine you are given.
Make sure that the medicine you take does not contain side effects that impair memory.
Maintain Brain Training
The brain is a muscle and you should consider it as such even at later ages.
Try solving crossword puzzles and sudoku, reading books, or learning a new language.
You can also learn to play a musical instrument.
Do whatever keeps your mind working.
Meditation and Mindfulness to Improve Your Memory
The practice of meditation and mindfulness has been found to be improving concentration and learning abilities as well as lowering stress levels.
Therefore, the daily practice of meditation and mindfulness can express a significant improvement in our memory abilities.
This can be learned with the help of a mindfulness course, orf a meditation course.
Don't Give Up on Social Circles
Studies show that social interaction inhibits stress and depression that have a profound effect on memory.
Meet with friends, volunteer, and participate in classes to gain additional social circles.
Sleep Well to Improve Your Memory
A good sleep optimizes the memory and the process of preserving all the memories.
While sleeping, the brain processes experiences and the information it collects during the day.
In this process, the brain stores items so that you can use them later.
Poor sleep affects many things, with the most important being memory and concentration.
Foods to Improve and Strengthen Your Memory
Omega 3
Foods rich in omega-3 are essential for the brain and its function, including memory and cognitive abilities.
Walnuts and Whole Wheat
In addition to the fact that walnuts help balance and maintain normal cholesterol and sugar levels, they are also rich in omega-3, dietary fiber, protein, and vitamin E.
Vitamin E which is one of the most powerful antioxidants in nature and studies have shown that low amounts of it in the body affect memory disorders.
Eat between 5-8 walnuts a day.
You may be surprised to find that whole wheat is food for brain development, thanks to the high amount of fiber, complex carbohydrates, and omega-3 fatty acids.

Soy and flaxseeds are also rich in omega-3.
Foods Rich in Folic Acid
Folic acid helps in the formation of red blood cells.
Foods rich in folic acid are beets, spinach, broccoli, lentils, beans, asparagus.
Pine nuts are rich in folic acid and vitamin B-12 and are very effective in protecting the brain nerves from injury
Iron-Rich Foods
Among other things, the role of iron is to help transfer information between cells.
Studies show that a lack of it causes attention and concentration problems.

Therefore, you should include in your menu iron-rich foods like whole grains, chickpeas, pumpkin seeds, beans, legumes and raisins.

Combine iron intake with vitamin C and thus improve its absorption.
Foods Which Contain Quercetin and Anthocyanin
Quercetin is an antioxidant, that in recent studies has been found to be antibodies to Alzheimer's disease.
Anthocyanin is a phytochemical known to improve memory.
Apples and Onions
Apples contain high levels of quercetin mainly in the peel.
The red apple peel also contains anthocyanin.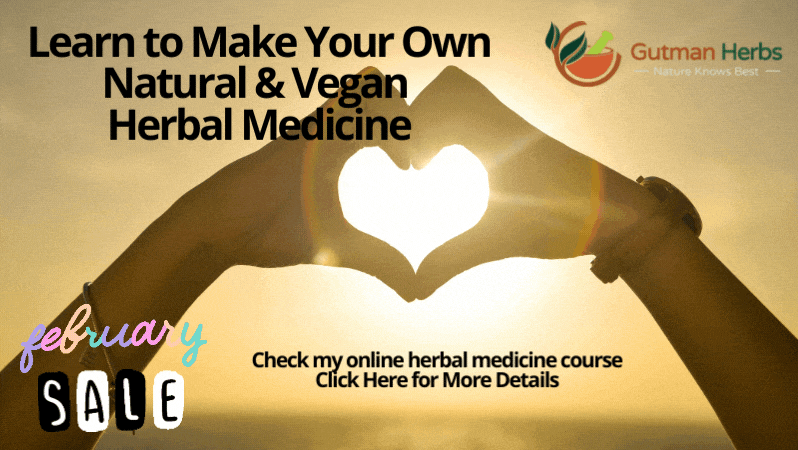 Red onions contain both quercetin and anthocyanins.
On the other hand, white or yellow onions contain high levels of quercetin.
In India, for example, onions have been used for years as a home remedy for improving memory.
Grapes and Blueberries
Red, purple and green grapes, all contain quercetin and anthocyanin, therefore strengthens and sharpens brain function.
Red wine also contains an excellent amount of these phytochemicals, but over-consumption of wine can harm its health benefits, so do not drink more than a glass of wine a day.
Many studies show that blueberries do wonders in the brain in general and in memory in particular, due to the anthocyanin they contain.
In addition, they also contain additional phytochemicals that contribute to the proper functioning of the brain.
More foods You Should Add to Your Diet to Improve Memory
Tomatoes are great due to the high amounts of a compound called lycopene they contain.
Lycopene will protect your brain cells from free radical damage and it contributes to overall health as well.
Avocado, olive oil, and pomegranate are known to be effective and very helpful in increasing blood flow to the brain.
Moreover, eating these foods regularly may strengthen and sharpen memory.
You should also eat one beetroot every day, as beetroots are very rich in nitrates that improve blood circulation in both body and brain.
Spices and Herbs to Improve Your memory
Spices you should use that sharpens the memory are hyssop, cinnamon, cloves, and cardamom.
Saffron and Turmeric
Saffron contains compounds called Crocin and Crocetin that may improve memory and cognitive abilities.
In addition, it is an antidepressant, lowers blood pressure and anemia as it contains a high amount of iron.
Turmeric is very rich in a compound called Curcumin, which can sharpen memory and prevent inflammation in the body.
Rosemary
Rosemary contains Cineole, which protects against Alzheimer's disease, and other brain problems.
Another study even found that just smelling the scent of rosemary improved memory.
Dark Chocolate
If you don't eat dark chocolate, now it's time to start.
It helps sharpen memory and raise concentration levels.
These benefits are due to the special chemical composition of theobromine, a little caffeine, and antioxidants from the flavonoid family.
Green Tea
Drink at least 2 cups of homemade green tea infusion every day.
It will sharpen your memory and also increase your brain capacity.
This type of tea increases the electrical connections of the brain and thus raises the levels of concentration and cognitive functions.
Avoid Industrial Food
Avoid eating sausages from animals, fatty meats, and processed products that contain large amounts of trans fats.
These foods also contain preservatives and food coloring that damage our memory and encourage oxidative processes.