The strong and tingling presence of its taste cannot be ignored.
Discover the benefits of the wonderful ginger, and its various health uses.
Here's everything you wanted to know and more. 
Ginger Medical Properties
Many studies have shown that ginger has the ability to treat a variety of health problems.
It contains anti-nausea, antispasmodic, anti-fungal, anti-inflammatory, antiseptic, anti-bacterial, anti-viral, and antitussive ingredients.
Ginger Nutrition Substances
In addition to these benefits, ginger is a good source of vitamins A, C, E, and B complex.
It also contains magnesium, potassium, silicon, sodium, iron, zinc, calcium, and beta-carotene.
Home Remedies Using the Benefits of Ginger
Drinking a Ginger Infusion can Alleviate Winter Ailments.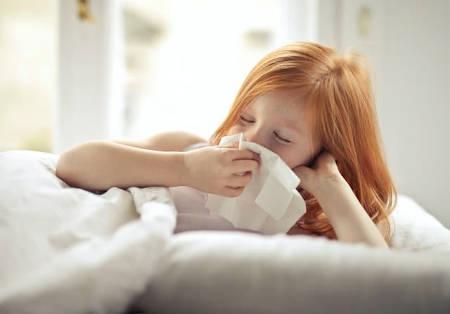 Ginger contains anti-infective and anti-viral substances.
Therefore, alternative therapists recommend using it just before you catch the flu.
It can be used to prevent colds and other annoying winter illnesses.

Among the many benefits of ginger, this plant also encourages sweat secretion, and therefore it may lower fever.
Ginger Can Remove Phlegm and Relive Coughs
Ginger is a natural painkiller, so it can be used to relieve sore throats.
It can also help reduce coughs, especially those caused by colds.

Ginger's acute and hot response helps break down phlegm from the lungs which can be a cause for the cough.

Chew a small piece of ginger root or drink ginger tea to relieve cough.
Massaging the chest and back with ginger oil can also bring relief and treat the cough.
Ginger Maintains Normal Kidney Function and Reduce Blood Cholesterol Levels
Drinking ginger water can maintain normal kidney function.
It can also help cleanse the kidney system of various infections.
Moreover, drinking ginger water on an empty stomach is a good habit that can lower the levels of bad cholesterol in the blood, and protect the heart.

Simply mix a tablespoon of grated ginger with 3 cups of boiled water, and juice of half a squeezed lemon in a bowl.
You should drink about half a glass of the mixture every morning.
If the drink is too bitter, you can add about a quarter teaspoon of date syrup for sweetening.
Ginger for the Treatment of Nausea and Migraines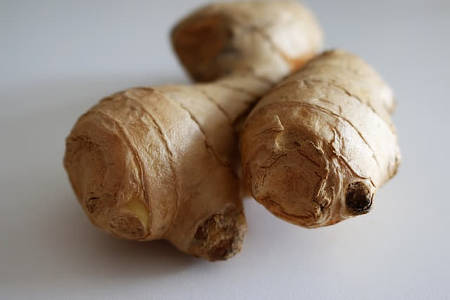 Ginger turns out to be very effective in treating nausea, such as travel nausea.
It is especially effective against pregnancy nausea.

A review of 12 studies involving nearly 1,300 women who suffered from pregnancy nausea showed that consuming 1.5 grams of ginger root a day significantly reduced nausea.
Although ginger is considered safe to use, it is advisable for pregnant women to consult a doctor before using a large amount of ginger.

In addition, ginger root may also relieve nausea and vomiting after surgery or chemotherapy treatments.
Migraine Treatment
Studies have shown that ginger can also help us relieve migraines.
It does so thanks to its ability to stop the transmission of pain and inflammation by the prostaglandins in the blood vessels.
During a migraine attack, drink ginger tea to prevent unbearable pain and stop dizziness and nausea.
Benefits of Ginger for Diabetes and Chronic Indigestion
Ginger can help lower blood sugar and increase the effectiveness of insulin and other diabetes medications.
Experts recommend drinking one glass of hot water mixed with a teaspoon of ginger juice first thing in the morning to regulate blood sugar.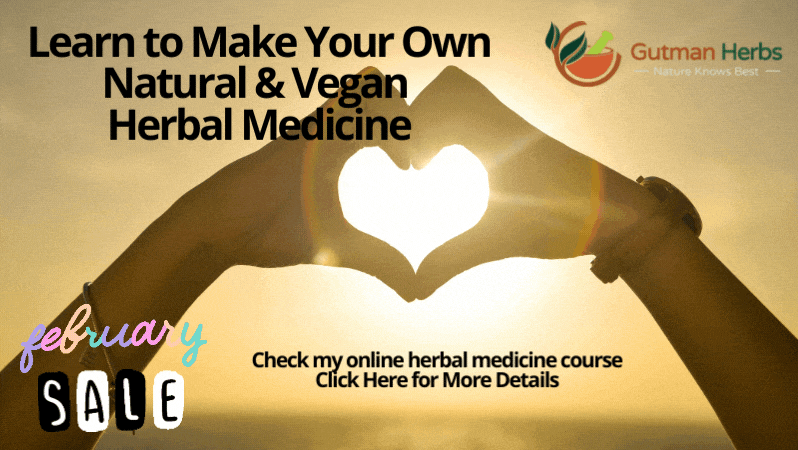 Ginger can treat many health complications associated with diabetes.
Regular consumption of ginger can reduce the level of protein in the urine and reduce a wide range of damages caused by abnormal blood sugar levels.
Ginger to Treat Indigestion
Chronic indigestion is characterized by recurrent pain and unpleasant sensations in the abdomen.
It is probably caused due to the slow emptying of the stomach.

It turns out that eating ginger accelerates the emptying of the stomach in both healthy people and those who suffer from these digestive problems.
For example, giving 1.2 grams of ginger in powder to healthy people before a meal accelerated the rate of gastric emptying by about 50%.
More Health Benefits of Ginger
Ginger for Arthritis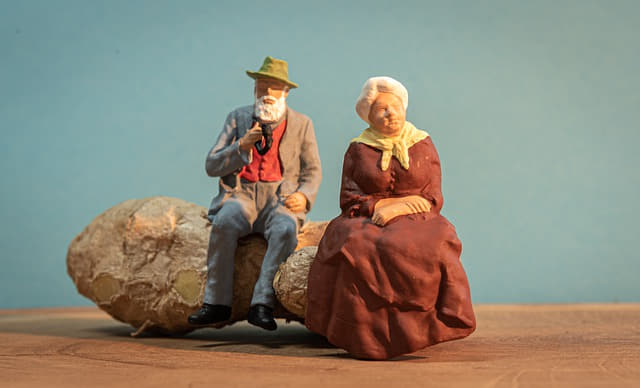 This ginger infusion will relieve rheumatic joint pain.
Prepare an infusion from 100 grams of crushed fresh ginger and a tablespoon of nettle.
Simply mix the ingredients in 1 liter of boiling water and leave for 30 minutes.
Strain and drink the liquids three times a day.

After you strain the infusion, it is possible to make an external compress of the ginger.
Put the remains in a cloth and press against the painful joint area. 
Ginger Kills Cancer Cells
A study at the University of Michigan Cancer Center found that the effects of ginger on cancer are not only indirect as described so far.
During the study, the scientists exposed ovarian cancer cells to ginger powder.
As a result, the cancer cells died in several tests.

The study found that ginger causes cancer cells to "commit suicide" or attack and destroy each other.
Moreover, the experiment found that ginger also prevents cells from developing resistance to cancer treatments.
Ginger Can be Used to Reduce Menstrual Cramps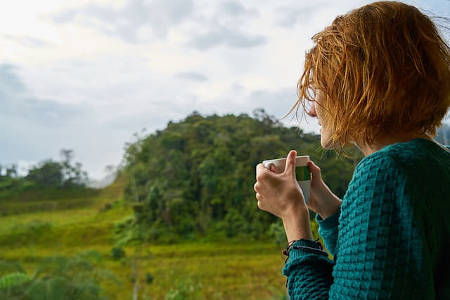 Ginger contains anti-inflammatory ingredients and natural painkillers, so it can be used to reduce menstrual pain.
Women with menstrual cramps can use ginger powder or ginger tablets for relief.
You can also drink ginger tea for the same effect.
This causes immediate relief from the pain and cramps that accompany any onset of menstruation.
Ginger as an Anti-infective Substitute
Have you ever wondered what the connection is between sushi and the pickled ginger served next to it?
Beyond the fact that it is a tasty and refreshing addition,
it preserves an ancient custom of the Japanese who eat sushi as street food and serve ginger as an anti-infective substitute.
The ginger prevents the absorption of bacteria in case it exists in the fish.
An Important Note Regarding the Use of Ginger
According to the WebMD website, ginger may not work well with certain prescription drugs for certain health problems.
If you're suffering from one of the following health conditions, consult with your doctor before using ginger:
Diabetics
Hypertension, blood clotting disorders
Fast pulse, hot flashes
Gallstones
Underweight 
Using ginger with skin sensitivity can encourage dermatitis.
Do not use concomitantly with blood thinners without consulting a doctor.